Tax Accountant in Bentley
Universal Taxation Services has been consistently delivering exceptional accounting, tax services and financial solutions in the last decade. Universal Taxation is a comprehensive, fast developing firm that can constantly deliver impressive recent results for its clients.
Our tax accountant in Bentley has been instrumental in resolving financial problems and for delivering timely services for almost ten years too.
It is a matter of great pride for us to continue to sustain supportive relationships that enable client businesses to thrive on a regular basis. Our tax accountant in Bentley is keen on understanding requirements and harnesses their skills to enhance the development of the business in more ways than one.
Partnering with our experienced accounting firm will help you to get more understanding about Australian Taxation since Universal Taxation is reputed for its tax knowledge. Our veteran tax accountant in Bentley can surely cover up all your needs.
Additionally, when completing your tax return, you can claim deductions for some expenses, especially if they are connected to your income earning process.
Tax returns are calculated from 1 July to 30 June and are the filings are due by 31 October. You can lodge a tax return or through any registered tax agent. Universal Taxation is an accounting firm that can help you in tax filing and preparation along with a host of other services:
We help you secure your income despite the volatility of the market and deliver maximum advantage to our clients. Contact our tax professionals in Bentley today and get a personalized payment plan based on your individual and business priorities.
Why Work with Universal Taxation?


8+ Years of Experience in Taxation
Individual Tax returns at $77*

Highly conversant with tax laws in Australia

Maximum tax savings with low tax liability assurance

Maximum saving of time and money

Helps avoid common pitfalls with expert guidance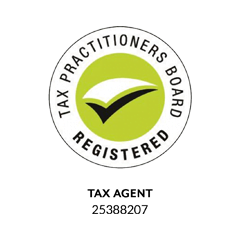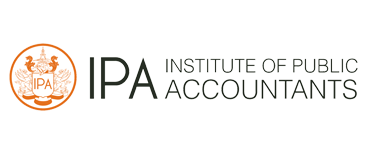 What our Bentley Tax Return Clients are Saying About Us
Great experience, one of the best accountant in town. Very reasonable fees.

– Ashu Vohra
I have been using UTS from past 3 years. I met ANKIT this time, he is very friendly and helpful. Thanks again

Would highly recommend UNIVERSAL TAXATION SERVICES to everyone.

– Manveer Bains Behgal 
Shweta Patel. It is a one stop shop service that is very upfront and offer quality service. I always been served by the lady with the name above, she is wonderful and with good customer care practice.

– Stanley Tshakabalika
Frequently Asked Questions about Tax Return in Bentley
Is there a limit on how much I can claim as a tax deduction each year?
There is no limit on claims every year, provided the expenses mentioned in filing, are incurred in earning your income. The expenditure must be work-related with receipts aligned to match them. With no records, you limit the claims as well as deductions. Take advice from a registered tax agent how to work it out.
What's the penalty for not filing tax returns?
The penalty is calculated at the rate of one penalty unit ($210) for each period of 28 days (or part thereof) that the return or statement is overdue, up to a maximum of five penalty units ($1050).
When can I see the tax refund estimate?
After you enter basic details, register the applicable TFN and income details;the top of the tax return screen would display the tax refund estimate. Each time you enter new amount in tax return, income or deduction, the tax calculator will update the latest change into account.
Still can't find what you're looking for?