Tax Accountant in Victoria Park
We are veteran tax accountants in Victoria Park, offering quick and easy services to lodge tax returns online. We also offer accounting and financial services that will aid you in filing taxes better.
Our accounting firm in Victoria Park prepares taxes and also provides effective guidance in tax planning. We also take care of other financial affairs related to your work and business. Our sole aim is to minimize taxes for you, right from day one, while focusing on a swift tax returns process.
We also offer a bouquet of tax planning services, tax preparation services, and streamlined business accounting services for you. Our accounting firm is experienced in handling tax services in Victoria Park, along with multiple industry clients.
Tax Return Deadlines
Tax returns cover the financial year from 1st July to 30th June. If you're lodging your own tax returns, make sure you file taxes by 31st October.
Our process of tax returns ensures that your entire annual financial background is considered. The process spans transactions from 1st July to 30th June. Are you finding it tough to pay taxes on time? Then our tax accountant in Victoria Park can help you out with a tailor-made tax payment plan suitable to your predicament.
Tax Accountant Services in Victoria Park
Our accounting firm in Victoria Park can deliver expert tax filing and preparation services along with a plethora of other accounting services:
Contact Universal Taxation today and avail the expertise of veteran tax professionals!
Why Work with Universal Taxation?


8+ Years of Experience in Taxation
Individual Tax returns at $77*

Highly conversant with tax laws in Australia

Maximum tax savings with low tax liability assurance

Maximum saving of time and money

Helps avoid common pitfalls with expert guidance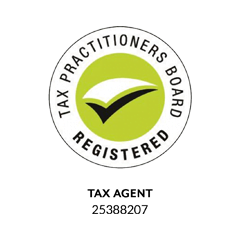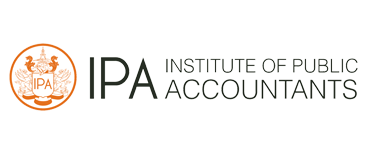 What our Victoria Park Tax Return Clients are Saying About Us
My husband & I got our taxation completed in the most professional manner. Their service is excellent and very efficient staff. We will be definitely going back.

– Suruchi Kaul Qasba
Excellent service and i will recommend to everyone.

– Amit Kakkar
Excellent service and staff

– Pawn Kumar
Frequently Asked Questions about Tax Return in Victoria Park
I have just started my own business.Do I need to register for GST?
You must register for GST if:
your business has a turnover of $75,000 or more in GST terms
your non-profit organisation has an annual turnover of $150,000 or more
you provide taxi travel for passengers as part of business, regardless of GST turnover. This is applicable to taxi owner drivers and those who rent a taxi.
It is the business owner's responsibility to register for GST if the turnover exceeds $75,000 threshold or expected to exceed it.
Can I claim fees paid to my tax agent?
Fees paid to a registered tax agent for the preparation of tax returns, for amendments and other services are deductible.
You can claim travel to the tax agent in your filings too (limited to 5,000km for entire return).
Is there a limit on how much I can claim as a tax deduction each year?
There is no limit on claims every year, provided the expenses mentioned in filing, are incurred in earning your income. The expenditure must be work-related with receipts aligned to match them. With no records, you limit the claims as well as deductions. Take advice from a registered tax agent how to work it out.
Still can't find what you're looking for?