Tax Agent and Accountant in Gosnells
The tax preparation period is now on and all Australians who earn above $18,200 on an annual basis need to file tax returns. Failing to do so might result in penalties and fines. One can seek assistance from well-known tax experts if you are not aware of the process since these tax experts can even check for tax refunds, as applicable.
Most citizens are unaware that they can claim work-related expenses and thus claim tax refunds. To file taxes, they need a myGov account that is linked to the ATO seamlessly.
Universal Taxation is a comprehensive tax solutions company in Gosnells that can offer a quick and easy process to lodge tax returns online and even get it done themselves on your behalf. All tax related services are offered under a single canopy of taxation services.
One is bound to benefit partnering with the company since they have extensive tax knowledge as veteran tax advisors in Gosnells.
The tax advisors also offer tax planning and other accounting services for your business. Minimizing tax liabilities is their topmost priority too and client testimonials reveal that they also offer the quickest tax refunds in Gosnells.
The taxation period starts from 1 July to 30 June of every year. One can file due returns latest by 31st October. But it is important to lodge tax returns even after the deadline.
Contact Universal Taxation promptly, so that they can develop a tailored payment plan based on business priorities. Additionally, the company can aid in services other than tax filing and preparation, with accounting and bookkeeping services rounding up their offerings.
We manage your money and make it grow while safeguarding it against the volatility of the market, using it for maximum advantage too. We also provide payroll and bookmarking services, achieving results and reducing risk.
Why Work with Universal Taxation?


8+ Years of Experience in Taxation
Individual Tax returns at $77*

Highly conversant with tax laws in Australia

Maximum tax savings with low tax liability assurance

Maximum saving of time and money

Helps avoid common pitfalls with expert guidance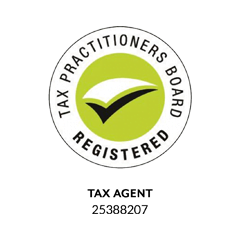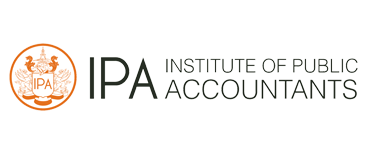 What our Gosnells Tax Return Clients are Saying About Us
Fast efficient service, very proficient and easy to deal with. Fully recommended.

– Neha Manu Mankoo
Great team, great accountants and great service. I highly recommend Universal Taxation Services to everyone.

– Rohan Rangrej
Great experience, one of the best accountant in town. Very reasonable fees…

– Ashu Vohra
Frequently Asked Questions about Tax Return in Gosnells
Where can I see the tax refund estimate?
After you enter basic details, register the applicable TFN and income details; the top of the tax return screen would display the tax refund estimate. Each time you enter new amount in tax return, income or deduction, the tax calculator will update the latest change into account.
What do you do with my personal information?
As per our Privacy Policy, your personal information will remain in our secure database. After the tax return is ready for lodgement, the info will be electronically dispatched to the ATO via direct, secure link. The information will not be disclosed to any third party without your explicit prior consent for the same.
I have not lodge tax of last two years, Will I get into trouble?
You should lodge all the outstanding tax returns as soon as possible before the ATO takes any action on this. Once they have start any action, your case could be liable for court conviction. The ATO may charge penalty of $210 for every 28 days, the returns are outstanding. The maximum penalty is $1050even if refund is due, and interest will also be charged.
Still can't find what you're looking for?