Tax Accountant in Gosnells
Universal Taxation is a comprehensive accounting firm in Gosnells that can offer a quick and easy process to lodge tax returns online. We help you get it done on your behalf too. All tax-related services are offered under a single canopy of our taxation services.
Our tax accountants in Gosnells can leverage their extensive tax knowledge to benefit you with loads of tax savings, having served Gosnells since the past nine years.
We have an ongoing commitment to deliver personalized and flexible services that saves your time & money in the long run. We understand the lifestyle and your specific business & tax needs. Our understanding of the milieu ensures that you don't miss out on any opportunities to maximize tax savings. We also ensure that your personal & confidential records remain absolutely secure and safe.
Our Tax Accountants in Gosnells will not only assist you for tax preparation but can guide you through your tax planning and ongoing tax affairs, when you and your business need it the most. This approach helps us help you minimize taxes from day one through to retirement.
Our team of professional tax accountants in Gosnells is dedicated to delivering the best, and quickest tax refunds the Australian Taxation Office (ATO) will ever allow. Take our word for it!
Universal Taxation is an accounting firm that can help you in tax filing and preparation along with a host of other services:
To start benefiting from our expertise in taxation, contact Universal Taxation today.
Why Work with Universal Taxation?


8+ Years of Experience in Taxation
Individual Tax returns at $77*

Highly conversant with tax laws in Australia

Maximum tax savings with low tax liability assurance

Maximum saving of time and money

Helps avoid common pitfalls with expert guidance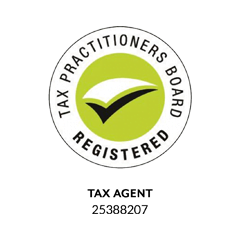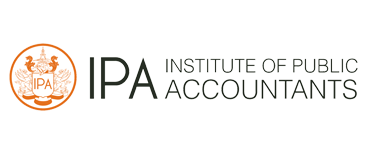 What our Gosnells Tax Return Clients are Saying About Us
For great friendly professional tax services we recommend the branch in Gosnells. They are adorable and know what they do.
Thanks again for fantastic service. See you next year Barney and Colette Naude

– Colette Naude
I have been going to the Gosnells branch for the past 3 years .. had a guy called 'see' this time … he was awesome, very professional and eager to tell you everything you need to know !

– Samantha Lee
Would strongly recommend Universal Taxation Service . Friendly and helpful staff.

– Waleed Yousaf
Frequently Asked Questions about Tax Return in Gosnells
Can I claim fees paid to my tax agent?
Fees paid to a registered tax agent for the preparation of tax returns, for amendments and other services are deductible.
You can claim travel to the tax agent in your filings too (limited to 5,000km for entire return).
What's the penalty for not filing tax returns?
The penalty is calculated at the rate of one penalty unit ($210) for each period of 28 days (or part thereof) that the return or statement is overdue, up to a maximum of five penalty units ($1050).
Will I pay tax on my superannuation refund?
The superannuation refund is taxed at 38 percent for all except for the people who are working on 417 or 462 visa.
If you are a working holidaymaker on either of the aforementioned visas, and your Departing Australia Superannuation Payment is processed after 1 July 2017, your superannuation refund will bear a tax rate of 65%. If the refund is processed before the date, then the tax rate will be 38%.
Still can't find what you're looking for?