Tax Accountant in Cannington
During the tax preparation period, every Australian who makes $18,200 or more than that, annually are expected to file tax returns with absolute honesty. One might have to bear penalties and fines if one fails to file them. For filing, one can rely on well-known tax accountant in Cannington and also get help in claiming tax refunds, as applicable.
Universal Taxation is a one-stop accounting firm in Cannington that can offer advice on tax return filings and even get it done on their client's behalf. The firm provides all tax-related services under its taxation service department.
Individuals and companies can benefit significantly in partnering with a well-known tax returns accounting firms that can offer extensive information about taxes as a tax accountant in Cannington.
The tax advisors can also aid in future tax planning and even in accounting services while lowering tax liabilities for clients. The testimonials reveal that clients laud this firm for affecting some of the quickest tax refunds in Cannington.
The taxation period, which commences from 1st of July to 30th of June of every year necessitates the returns to be filed by 31st October of the year. Those who fail to do so, need to get still it done even after the deadline.
Contact Universal Taxation, who can offer tailored payment plans for tax return filing based on business priorities. Additionally, our accounting firm can do much more than tax filing and preparation, with bookkeeping services to international accounting services.
We ensure that your money is in safe hands, without affecting the market volatility, using the same for maximum advantage. The firm can also offer payroll services, with optimal results and reduced risk too.
Let us know about your needs, today!
Why Work with Universal Taxation?


8+ Years of Experience in Taxation
Individual Tax returns at $77*

Highly conversant with tax laws in Australia

Maximum tax savings with low tax liability assurance

Maximum saving of time and money

Helps avoid common pitfalls with expert guidance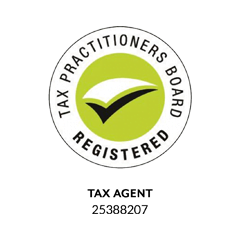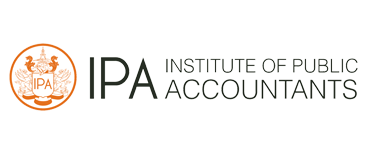 What our Cannington Tax Return Clients are Saying About Us
I have been using universal taxation for about 6 years… they are the best tax accountants I have come across.. thanks

– Sandeep Prashar

Absolutely the best taxation people in town!

Keep up the good work!

 – Rashvir Dhanjal

Being going the past 3 years!

Great friendly service and affordable price

– Danielle Marie McTaggart

Frequently Asked Questions about Tax Return in Cannington
What will I need to lodge my return?
Is there a limit on how much I can claim as a tax deduction each year?
There is no limit on claims every year, provided the expenses mentioned in filing, are incurred in earning your income. The expenditure must be work-related with receipts aligned to match them. With no records, you limit the claims as well as deductions. Take advice from a registered tax agent how to work it out.
What's the penalty for not filing tax returns?
The penalty is calculated at the rate of one penalty unit ($210) for each period of 28 days (or part thereof) that the return or statement is overdue, up to a maximum of five penalty units ($1050).
Above Questions Didn't Help You?