Tax Accountant in Beckenham
Universal Taxation offers a secure approach for people to lodge tax returns online. If someone is clueless about the whole process, they can take help from the veteran expert tax accountant in Beckenham. The tax accountant will file returns and will ensure maximum tax refunds, if possible.
Our Beckenham accounting firm is one of the very few that can handle tax issues efficiently and will help you to benefit considerably, owing to our immense tax knowledge.
Our accounting firm in Beckenham prepares taxes and also provides effective guidance in tax planning. We also take care of other financial affairs related to your work and business. Our sole aim is to minimize taxes for you, right from day one, while focusing on a swift tax returns process.
Tax Return Deadlines
Our process of tax returns ensures that your entire annual financial background is considered spanning transactions from 1st July to 30th June. We help our clients to file due before 31st October, which is the official deadline for tax filings. We lodge tax returns even after the deadline has passed, but we do not recommend you to pass the timeline.
Are you finding it tough to pay taxes on time? Then this is where our tax accountant in Beckenham comes in with a tailor-made tax payment plan suitable to your predicament.
Tax Accountant Services in Beckenham
Our accounting firm in Beckenham can deliver expert tax filing and preparation services along with a plethora of other accounting services:
Contact Universal Taxation and avail the expertise of veteran tax professionals today!
Why Work with Universal Taxation?


8+ Years of Experience in Taxation
Individual Tax returns at $77*

Highly conversant with tax laws in Australia

Maximum tax savings with low tax liability assurance

Maximum saving of time and money

Helps avoid common pitfalls with expert guidance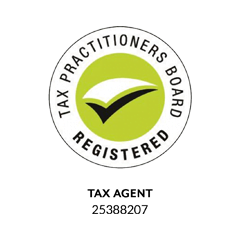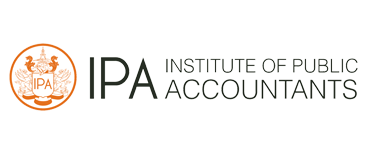 What our Beckenham Tax Return Clients are Saying About Us
I have been using Universal taxation services for 5+ years. Excellent people to deal with.

– Emma Dhanjal
Best taxation services in town

– Happy Sandhu
A big fan of the work the accounting firm does! I will continue to do my tax from them

– Dolly Dhanjal
Frequently Asked Questions about Tax Return in Beckenham
What do you do with my personal information?
As per our Privacy Policy, your personal information will remain in our secure database. After the tax return is ready for lodgement, the info will be electronically dispatched to the ATO via direct, secure link. The information will not be disclosed to any third party without your explicit prior consent for the same.
Can I claim anything for the cost of my children's education?
Families who receive Family Tax Benefit Part A can claim $422 for each child studying in primary school, and up to $842 for those each child studying in secondary school.
What sort of travel expenses can I claim on my tax?
Here are travel expenses you can claim on tax return:
Accommodation
Miscellaneous expenses during travel
Travel fares
Bridge and road tolls
Parking fees
Car rent charges
Meals (if the work entailed overnight stay)
Still can't find what you're looking for?